Reviews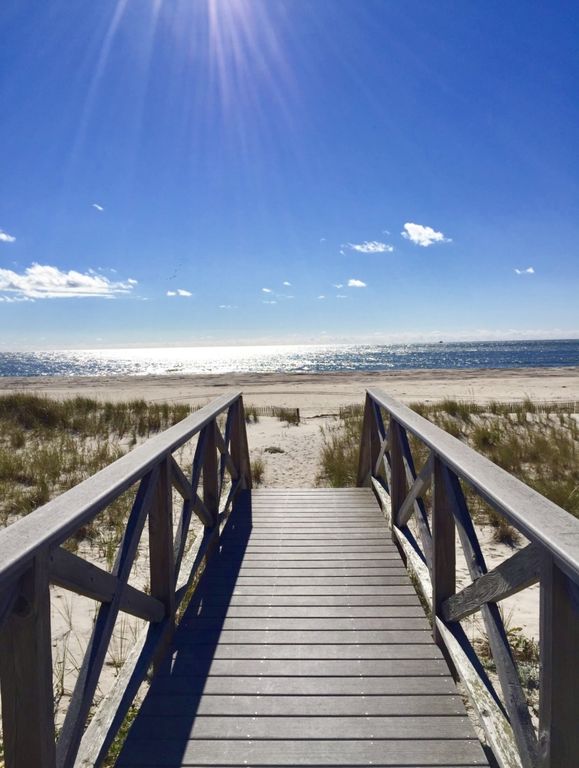 5 Star Luxury !
5 *****

Stayed May 2022
Jackie 
We very much enjoyed this incredible oceanfront home. It really felt like a 5 star luxury hotel. The view is extraordinary looking out from the living room to the Atlantic Ocean. The home is spacious, clean, and has plenty of amenities. There are abundant linens, towels, and the Aesop soap is a nice extra touch. 
The decks are fabulous, with plenty of outdoor furniture. The kitchen is well stocked. The internet was fast and smart TVs in every room are a great plus.
We have visited the Hamptons at least once a year and this ranks as one of our top vacation rental homes we have stayed in during our many visits.
Looking forward to coming back again !


An Atlantic beauty
5 *****
Stayed Mar 2022
Raj C.
the photos and description of this incredible Hamptons beach house do not even do it justice the house is even more elegant and fantastic than the photos. the house has every luxury and is a perfect beachfront retreat for every conceivable occasion. phenomenal, enormous white sand beach, accessible via private walkway from the pool and jacuzzi deck. easy check in process, and jill sets out to make sure you have the ideal stay. she recommended a local chef who put the kitchen through its paces and we had a glorious family dinner overlooking the deck, beach, and ocean. all the privacy anyone could need with 8 bedrooms and 6 1/2 bathrooms; very easy to sneak behind one of the numerous bedroom doors to get some laptop work done in luxurious surroundings with striking views. every detail and possible amenity is attended to - the home is clearly a labor of love for the owner. we plan to return on future rentals, and have already recommended jill's amazing house to friends and family. brilliant job with this gorgeous beach house, Jill !
Host's response:
thanks Raj for the marvelous 5 star review of our Hamptons Oceanfront beach house. we strive to exceed expectations for every guest, every stay. we are thrilled you and your group had an awesome time. we appreciate your referrals and your plans to stay again - its the finest compliment we can receive. you are welcome any time !


Fabulous !
5 *****
Stayed Mar 2022
Jacqueline M.
jill & her team are awesome hosts & the most responsive i have ever interacted with.
they truly care about optimizing your stay.
the ocean & bay views are stunning from every room and especially the dining room, kitchen, & living room.
the house is tidy & incredibly clean & well staged with everything a guest could need.
hot tub rocks too ! looks like a great pool on the first floor deck as well.
awesome having two decks facing the ocean; great for entertaining. plenty of parking too.
thanks jill - we look forward to coming back at your gorgeous hamptons beach house !
Oceanfront Luxury Home. TEN STAR PROPERTY !!
5 *****
Stayed Mar 2022
David Y.
This is the 4th time my family has rented Jill's spectacular oceanfront beach house. Our family consists of many sophisticated world travelers who have stayed at the finest resorts & vacation rentals across the world. Year in and year out, it remains an astounding property with the friendliest & most caring owner. If you are looking for a getaway to recharge and relax, this is absolutely the perfect place to reconnect. Also is an awesome family get together venue. The views are breathtaking and the home is immaculate. Plenty of bedrooms and bathrooms as well as living & dining space. The kitchen, dining space and living room are in an open layout, which is perfect for entertaining friends & family. The kitchen was great for hosting, with plenty of room to have a private chef & service for dinner. The owner answered questions immediately, and was a great resource for local activities. Sparkling clean, well appointed luxury. The views of both the ocean and bay are incomparable. Direct and private access to this world class sandy beach via the walkway off the first floor deck. Two decks with ample room for lounging and entertaining. Sonos audio throughout the house, as well as new smart TVs in every bedroom. This property continues to exceed the expectations of everyone in our family, and guests are always amazed at the elegant beach we rented. Jacuzzi facing the ocean for our late winter getaway was a great way to relax after a brisk walk on the beach. The heated pool facing the ocean has been a family treat when we have rented the house during summer. Our family has decided to make Jill's phenomenal beach house our go-to local vacation & getaway spot.
Host's response:
David, its great to hear that our magnificent beach house has become your family's go-to beach destination ! we were thrilled to host you again and are especially grateful for repeat guests, which speaks volumes about your satisfaction. Our small team (myself, our house manager, and my tech-savvy husband) are always at your disposal & are passionate about surpassing all expectations and facilitating that special vacation, getaway, or family reunion. we are so happy that you have enjoyed our home and the beach during different seasons, since it is such a great year-round destination for recharging and reconnecting. we look forward to hosting your next visit soon. and thanks for referring your friends ! all best, jill
What an incredible house and incredible owners !!! 
5 *****
Stayed Dec 2021
Debi M.
What an incredible house and incredible owners!!! My future son in law rented this house to complete his vision for the perfect proposal...Jill and Rich couldn't have been more accommodating!! Thank you for all your help in making this a perfect day...WE WILL BE BACK!!!
Host's Response:
Thanks Debi for the great review ! We are so glad to have been able to help your family celebrate a magical moment and are happy and humbled that your family chose our home and its location as the perfect spot. We look forward to hosting you and your family again for many more great family memories !
Greatest Vacation Home Rental Ever !
5 *****
Stayed Jul 2021
Emerson W.
greatest vacation home rental ever ! we had an insanely great time at this wonder beach house. have travelled round the world and this is the finest vacation rental we have stayed at. we stayed at Jill's house before and love it each time! panoramic beach and bay views, fully loaded house, incredible memories. dont think too hard, just do the rental !
AN ABSOLUTELY BEAUTIFUL & PERFECT BEACH HOUSE ! 
5 *****
Stayed Apr 2021
Johanna V.
AN ABSOLUTELY BEAUTIFUL & PERFECT BEACH HOUSE ! We stayed here 4 days to celebrate my 40th bday Apr 8-Apr 10..We had a Hibachi chef come in and we set up tables outside on the 1st floor patio in a U-shape to seat 25 ppl. The perfect space. I cannot rave more about this beautiful house. From the beginning steps of the renting process with Jill to the very end for check-out, Jill was absolutely amazing.. she was extremely responsive & so was the property manager, Vinny. Now the house itself is stunning. 360 degree water views.. The house is on the beach and on the other side, across is the bay.. It has direct access to the beach. A very clean hot tub and the entire house is fully equipped with everything you can think of from towels and linens to whatever you need in the kitchen. The beds were all extremely comfortable. Even the water pressure in all the bathrooms was perfect. Almost every bedroom has a full bathroom. 6 of the rooms (full bath) I wish I could live in this house!! the main living room is an open concept to the dining room and kitchen with beautiful views of the ocean. I highly recommend stating here! Thank you Jill and Richard for everything.. And Vinny, also! I cannot wait to go back
Incredible Ocean Vacation
5 *****
Stayed March 2021
Lisa
This was the BEST vacation rental home we've ever rented! This was a quick family getaway at this awesome Dune Road / Hamptons oceanfront beach house and was an incredible time for the entire family. The private walkway to the beach off the first floor deck was beautiful and we felt like it led us to our private slice of heaven. Slipping into the toasty hot tub facing the ocean was another special treat. Priceless location with commanding water views from every room. Breathtaking views like you wouldn't believe. The house is impeccably maintained, open layout, super comfortable, and very clean. Waking up with the sun streaming into the bedroom and stepping out into the deck to look at the ocean and sand dunes is a thrill. The house manager is friendly, knows the house inside and out, and is always accessible as is Jill the owner. Our expectations were exceeded in every way. Our family is looking forward to doing an annual family retreat each summer and our kids are already begging to go back!
Host's Response:
Lisa and her family were marvelous guests, took great care of our home, were respectful of our house rules, and we are thrilled that they had a fabulous time. Happy to host them again anytime - welcome to our Guest Family !!
AMAZING getaway at this fantastic Beach House ! The Best
5 *****
Stayed Dec 2020
AMAZING getaway at this fantastic Beach House ! The Best....
Would give extra stars if possible!
This was our 3rd stay at Jill's phenomenal beach house. Our entire stay was perfect from beginning to end. The property is fabulous, and the owner Jill was super helpful, engaged, and immediately available every step of the rental. She was genuinely interested in our experience and was repeatedly a source of helpful ideas and suggestions for trip planning. The property manager was always available, knows every detail about the house, and is a great resource for exploring the local area.
The house was beyond expectations; it was everything advertised and then some! It is super clean and elegant. Fully stocked and with great amenities that really add to any vacation & make a big difference when several people are vacationing together - 2 dishwashers, 2 coffee makers, a coffee grinder, a wine fridge, not to mention several bicycles ready to ride. Superb for entertaining and cooking gourmet meals. Dining room table has stunning beach views. Main living areas on the second floor so you have sweeping ocean views (beach view above the sand dune)!
All the AV equipment is top notch and available in every room. If you do have to sneak in a little remote working, the Wi-Fi is strong and fast, with plenty of places to get work & schoolwork done for the entire family. Close to town. 1st & 2nd floor decks enhance everyone's experience and give even greater privacy. Generator is a key amenity.
The pristine & super-wide beach is steps away - perfect location right on the ocean. Waking up with the sunlight streaming into the bedroom as you watch the ocean waves rolling in and feeling the ocean breeze is enchanting beyond belief. Morning strolls on the beach, brunch on the deck overlooking the ocean. Cozy & spacious at the same time. The heated pool must be awesome in the summer, but even in the winter you can enjoy the toasty covered hot tub you can relax with in any weather. Everything about our stay at this incredible property was relaxing and stress relieving - that's how great the entire vibe is ! A place to make treasured family memories.
We can't wait to come back and we have an ever larger circle of friends who have become guests at Jill's gorgeous beach house
Host's response:
Thank you George for taking the time to write such a wonderful review. We appreciate your loyalty as a repeat guest, and nothing makes me happier than to have a guest exceed all their expectations & have a fantastic stay. We are so glad that you reserved our home once again to make priceless family memories. You and your family are welcome back any time !
Spectacular Indeed !
5 *****
Stayed Dec 2020
David
Best vacation beach house on Dune Road. Entire family had an amazing time at this pristine Hamptons oceanfront beach house. We know the local market and are Hamptons veterans - this house is top notch in every regard. Great family retreat, very easy for kids and parents to all get their respective work & studying done without distraction. Fast Wi-Fi & whole house & deck coverage. Entertainment setup is top notch with Sonos & Smart TVs throughout the house. Chilled in the jacuzzi and grilled on the deck overlooking the beach & Atlantic Ocean. Feeling the ocean breeze sitting in your dining room while being mesmerized by the sight of the rolling waves is an unmatched amenity. Stately and elegant. Sundrenched rooms everywhere. Heated pool overlooking the beach looks incredible for the Summer. Appreciate the whole house generator as travel insurance. Gorgeous water views (bay on one side, ocean on the other), incredible & vast beach steps away from the decks outside your bedroom, close to town, & so much closer to NYC Metro Area than the other Hamptons. House is clean, well supplied, conducive to entertaining, and the owner & house manager were instantly responsive. They even helped arrange for a chef. We can't wait to come back for quick getaways and plan on taking 2 weeks every summer. Have recommended to friends & family. Our new Home away from Home!
Hamptons Perfection !
5 ******
Stayed Jan 2020
Victoria C.
we stay at jill's house every year for the past several years; family reunions, getaways, company retreats. simply the best vacation beach house rental in the Hamptons ! (and i am in the real estate business)
Fabulous Beach House Rental
5 ******
Stayed Jan 2020
Pierre T.
fabulous hamptons beach house ! family wants to have annual beach house reunion at this amazing vacation rental home. we will be back annually.
Spectacular Hamptons beach house rental !
5 *****
Stayed Jan 2020
Paul W.
spectacular Hamptons beach house rental ! the very best & we have rented many. clean, organized, top notch audiovisual, free house netflix & hulu accounts, plenty of linens & beach / pool towels for lots of guests. they just installed a generator - great trip insurance right there ! fabulous location close to town and right on the beach. 2 large decks, hot tub in addition to pool, gorgeous beachfront ! fabulous for family reunions, get togethers with friends, family getaways ! the owner is the greatest & so easy to work with & responsive!
the VERY best rental house on dune road
5 *****
Stayed Aug 2019
Bronson D.
incredible beach house rental. the very BEST rental house on dune road. cant say enough about this SPECTACULAR home. organized, uncluttered, clean, fully stocked, super amenities. 10 STARS !!!!!
best vacation rental home we've ever stayed at !
5 *****
Stayed Jul 2019
emerson w.
cannot overstate how incredible this beachfront vacation rental home is !
we are experienced vacation home renters and world travellers. this is the very best vacation rental home stay we have had !
super clean.
owner and house manager incredibly responsive, cater to every need and question.
fully stocked kitchen, linens, beach chairs/towels.
incredible amenities.
pool is pristine, heated to 90, on deck overlooking the ocean, and super clean.
so is the jacuzzi !
awesome wifi & housewide, multizone sonos music streaming.
ample parking.
private walkway right to pristine, quiet, spacious beach.
wake up to the mesmerizing sound of the waves and ocean breezes.
close to town, far from public beaches/crowds.
super private.
garage with bicycles for guests to use.
well lit, safe, super well maintained.
super roomy, great ocean & bay views.
clean, uncluttered, carefree-elegant decor.
you can tell the owners put in a lot of tlc & care about their guests' experience; super friendly & determined for guests to have a great time !
owners respectful of neighbors & community, and they transfer that good-citizen energy to their guests.
spectacular time at a spectacular house.
we will be back as will our friends - we have raved to friends & family about this house being the best in town !
10 star recommendation & rating !
Host's response:
Thanks Emerson for the very strong review. We pride ourselves on being extremely hands-on hosts and delivering impeccable service to our tenants whom we value greatly, and consider to be partners in the vacation experience. So when we are deeply invested in the success of our tenants' vacation, we truly appreciate reviews like yours. We take pride in keeping the house fresh and vibrant, as well as generously stocked. We were also glad to provide your party with optional Concierge vacation level service, including referrals to top local chefs, clambake providers, party planners, and fishing guides. We are always ready to go the extra mile for our tenants and are thrilled that your stay was successful and exceeded expectations. We look forward to hosting you and your friends and family soon.
FABULOUS HAMPTONS BEACH HOUSE RIGHT ON THE OCEAN !
5 *****
Stayed Apr 2018
Brad W.
had an incredibly great stay at this meticulously clean, uncluttered fabulous beach house that is engineered for a comfortable, relaxed stay. has amazing appliances, amenities, awesome wifi and sonos sound system. the beach, ocean, bay views are incredible, private beach walkway, close to town, & owner and house mgr are a joy to work with!
10 star vacation rental !!
we will be back !
Great getaway
5 *****
Stayed Apr 2018
Charles K.
We had a great early Spring getaway at this house. Less than a two hour drive from Manhattan, it is well located at the ocean beach, with a walkway from the deck directly onto the beach. The house was clean, uncluttered and well maintained, with all the kitchen equipment one could ask for. The hot tub/jacuzzi was a nice respite when it rained. Can highly recommend this house.
MOVIE STAR Home Right On The Beach In Westhampton!
5 *****
Stayed Mar 2018
Adam H.
Fort Lee, NJ
This magnificent home is a feast for the eyes from the moment you walk in the door. The house could not be more perfectly situated, right on the beach in Westhampton with a private bridge leading directly from the back of the house directly onto the beach. We rented the house for the weekend to celebrate my 50th birthday and the setting could not have been more perfect. From the well appointed rooms, to the state of the art sound system, to the beautiful deck, pool and hot tub, our stay at this house was the epitome of luxury. We felt like movie stars the whole weekend! If you are looking for a beautiful, comfortable house with private beach access on Westhampton Beach, THIS IS THE PLACE!!!!
Magnificent Home, Feast for the Eyes !!
5 *****
Stayed Mar 2018
adam r.
This magnificent home is a feast for the eyes from the moment you walk in the door. The house could not be more perfectly situated, right on the beach in West Hampton Dunes with a private bridge leading directly from the back of the house directly onto the beach. We rented the house for the weekend to celebrate my 50th birthday and the setting could not have been more perfect. From the well appointed rooms, to the state of the art sound system, to the beautiful deck, pool and hot tub, our stay at this house was the epitome of luxury. We felt like movie stars the whole weekend! If you are looking for a beautiful, comfortable house with private beach access on West Hampton Dunes, THIS IS THE PLACE !!!!
Rock Star Vacation Home Rental
5 *****
Stayed Jan 2018
bronson d.
am a repeat guest at this fabulous beach home. the owner & manager are incredibly friendly, helpful, informative, & respond immediately. clean and maintained perfectly with amazing array of amenities and audiovisual gizmos - even house Netflix & Hulu accounts to binge watch on the apple tv's !
perfect winter getaway; we have had an awesome time during prior summer stays but this was a restful and restorative winter weekend at this incredible beach home. hamptons in the winter very laid back, a quick 2 hr drive from manhattan.
all our friends know about this rental we rave about & a few have rented themselves !
get your own rock star on & a huge thumbs up for this rental
Stunning - Exceeded ALL Expectations !!
5 *****
Stayed Sep 2017
priscilla f.
my family are all very experienced travelers, including on rental website platforms. we travel the world on business and for family vacations.
jill (owner) and vinny (house manager) were simply the most responsive management team we have had the pleasure to work with. the family vacation stay was 10 star from first contact to rapid refund of our security deposit. the home is maintained impeccably, is loaded with audiovisual features, has a fully stocked gourmet kitchen, great security system, and the finest views of the gorgeous Hamptons private beach from every vantage on the ocean side. on the other side of the home, there are equally glorious Bay views. fully setup with the comforts of home - plenty of beach chairs, new beach towels, full linens, even bicycles. amazing wifi music streaming throughout the house. double decks facing the ocean, heated pool, jacuzzi. we were relaxed and in beach mode within an hour ! we took long walks down the pristine and uncrowded beaches that felt very private, as well as along dune road to 'house-see', went to the vineyards further east, the outlets, fine restaurants and clubs in southampton, while the guys went fishing and golfing. the house was sparkling clean and the bedroom layout was perfect for the family: 4 bedrooms on the 1st floor, 2 master bedroom full suites on the 2nd floor, each adjoining the kitchen/dining area/main living space, 3rd floor with living room and small mini-decks with more superb views.
Truly a Rock Star Family Vacation !
we will be back next year & have recommended Jill's great vacation rental to friends and family....highest recommendation possible !
best beach vacation rental ever
5 *****
Stayed Aug 2017
Pierre T.
tremendous & luxurious beach home. the best on dune road and we have stayed at many home in the hamptons. this one was by far the best managed, best appointed, and best time of all for our family and friends.
jill is a joy to work with, and vinny is extremely accessible and welcomed us personally upon arrival. he even arranged for a chef and a fishing boat captain.
clean home, everything we could want - house is uncluttered but has all the beach and kitchen necessities so all we had to bring was toothbrush. the views are stunning from all bedrooms; the master bedroom suites felt like a ritz carlton resort suite; the master bathrooms had spa features.
very close to town, easy to go shopping, the closest hampton to NYC. we have recommended this property to many contacts, some of whom have already enjoyed their own stays at this amazing beach house !
the highest recommendation !!
we found our go-to Hamptons Beach House !
5 *****
Stayed Jul 2017
bruce g.
*finest owner & house manager
*finest, cleanest beach house
*finest entertainment system
*finest ocean view and privacy
*finest resort level spa master baths
*closest Hampton to Manhattan
over the top amazing house & an amazing stay
house fully stocked with every single thing you need
we will be returning annually & for short off season getaways !
Host's response:
Thanks Bruce for the awesome review; we truly appreciate the feedback and your kind words. Our team works very hard and continually to ensure our guests have the finest possible vacation experience at the Beach House. We're delighted that your group had a great time and hearing that a guest plans on returning is the finest feedback we can receive ! We look forward to having your group back again anytime.
We had an amazing time !
5/5
Stayed Apr 2017
Susan B.
Long Island, N.Y.
The owner Jill was great and very helpful, so was her house manager! I need a very clean environment , and this house did not disappoint ! The views are excellent, we took some outstanding pictures from the outdoor deck over looking the water.The showers are great , we nick named them " the car wash". This home would make a great vacation for anyone !
Ultimate Hamptons Beach Rental
5 *****
Stayed Feb 2017
paul w.
This beach rental home is outrageously amazing. I'm a Fortune 500 CFO who travels constantly and stays at 5 star resorts worldwide - this beach house is the ultimate in my book. Spotless, elegant, well laid out, everything new and TLC in everything the owner and house manager do - from bicycles in the garage to apple tv's to keurig k cups, they couldn't do enough for our families staying there for a quick winter getaway. Jill the owner very easy to book with and super-responsive. View incredible from every room. Relaxation level is priceless. Closer to town than other homes on dune road we've rented, and more private. Jacuzzi is covered so great even in winter. 2 huge master suites off main living area - perfect for couples vacationing together. If you're renting in the hamptons, run, don't walk, to book this house! We'll be staying here again for sure....
Amazing house for getaways with friends!!!
5/5
Stayed Feb 2016
Eugene S.
Everything was great! Spectacular house, tons of space, stunning view!
Jill and Vinny where very helpful and hospital! We had a very good time there! All the friends were happy and excited!
Highly recommend!
Best in Hamptons indeed!!!
5 *****
Stayed Dec 2015
Olga S.
Incredibly beautiful property! As a party of 14 friends (from all over United States) we enjoyed every single corner of this beautiful oceanfront million-dollar mansion. It was the best New Year celebration yet on our books and the house helped a lot.
The best part was waking up to the sunny and crisp winter views of the Atlantic from the huge bedroom windows, as well as enjoying the power and sound of the ocean during afternoon walks on the beach.
Our story: That year my husband and I still lived in New York and according to our annual tradition, we were gathering friends from all over to celebrate New Year of 2014. We arrived on Dec 31st around 3pm and found out that the stove and grill weren't working. Can you imagine that within next couple hours it was already fixed! In Hamptons! On New Year's eve! Wow!
During our stay we cooked, we entertained, we laughed, we lived a moment. We were suppose to leave on Jan 4th. However on Jan 2nd the blizzard came to the North East, first snow in New York that year. The manager proved himself not just as a very nice gentleman, but also as a cared manager of his guests and offered us to stay one more day for free in order to wait when the roads will be cleaned after the weekend so we could safely leave the Hamptons. In the next morning he also brought us (without even asking!) some eggs, milk and bread because the roads were closed and we could not use our cars yet.
About the house: 3 floors, many bedrooms with different bed configurations, beautiful and equipped kitchen, amazing contemporary and spacious dining and living areas with cozy fireplace and mind blowing crystal chandelier.
Another highlight of the house is a wraparound deck. It was amazing to walk around and enjoy 360 degree views, and I can only imagine how cool it would be to hang on that wooden deck by the swimming pool in the summer time.
Now we dream to get back to the house one day again, it would be so cool and rewarding with lots of memories.
As a professional travel agent I would highly recommend this house to people who wants to enjoy their time but also I want to encourage everyone to be respectful to the place you are renting and treat it as your own even if only for couple nights, and in this case you will have a time of your life.
Big thanks to the owner and manager for providing their house to us and we are looking forward for more houses lile this!!
With huge respect and gratitude from us!
Perfection. Everything you want and need.
5 *****
Stayed May 2015
Constance H.
I fell in love with this beach home when I saw it online. When I arrived, I fell deeper in love and into a deep relaxation and peace that I had been craving. The water views are breathtaking and the scenery ideal. You have everything you need to enjoy the beach life and all the comforts of modern living. I could lounge in the pool for days if I had the chance. Jill thought through every detail of this fabulous home to ensure maximize enjoyment. From a couple on up to a group of friends or family (s), the house has all the amenities in place to create the perfect vacation and one of kind memories. The beach is award winning and to be situated with a private walkway makes it even more special. The property manager made sure I had everything I needed and was wonderful. I cannot wait to go back. I recommend to one and all. It's paradise!
Great house for groups/families
5/5
Stayed Apr 2015
Nick S.
The house is great -- just look at the photos! -- proximity to the beach was great for morning walks/jogs; Also, the renter (Jill) and her property manager (Vinny) are both very good to work with! Both prompt and thorough in responses -- and Vinny went above and beyond for our group; he stayed at the house to wait for our grocery delivery (which arrived before we did) and he even went ahead and put everything away, so we arrived to a stocked fridge to start our weekend. Just amazing -- I recommend this house!
Perfection
5 *****
Stayed Apr 2015
Theadora T.
Where do I start? We had a group of 13-17 girls for a giant sleepover bachelorette weekend. Double water views- ocean and bay, are breathtaking and makes it feel like the ultimate beach house. Natural light flooding the house. Almost every room has its own bathroom (perfect for everyone getting ready at once). 2 masters with outstanding bathrooms and comfy beds. Open living/dining/kitchen area perfect for big group entertaining. The kitchen was awesome and we had a chef come in one night! Everything is labeled which came in handy! Hot tub and towels. And easy washer/dryers. We could tell they had chairs and lounges for the summer time when they open the pool. Deck space for days to enjoy the view. No need to bring anything for the kitchen it is all there! Including 2 dishwashers. And not to mention the wifi came in handy. Everyone was in awe with the house and didn't want to leave!! Jill has been great and available from day 1 of booking! And the property manager was helpful as well. We will be back, and telling everyone!
Girls Weekend
5 *****
Stayed Mar 2015
Megan R.
We had a girls weekend in March and this house was perfect! We were 15 girls, ages 25-30. Jill was very helpful and always there to answer emails before we got there. When we arrived, we were blown away. Every room has an ocean view and we had SO much space. The house was very clean and we had plenty of towels and linens. Thank you for a spectacular weekend. I can't wait to go back!
50th Birthday ladies weekend
5 *****
Stayed Oct 2014
lorraine o.
This house was perfect for our girls weekend. We had a blast. Mike the manager was great and the house was everything we expected.
Amazing House, Amazing Time
5 *****
Stayed Aug 2014
Dov S.
The house is everything you need. Its kept in great shape, the owner is on top of everything, and her house manager Mike is always available if you need something. This is the perfect house whether your group is big or small. Theres plenty of space, and comfort. The pool, hot tub, BBQ, and everything else are great.
I look forward to our next visit.
Great house and great location!
5 *****
Stayed Aug 2014
Melanie F.
Munich, Germany
We had a fabulous time at the beach house. Although we were four families staying together in the house, there was plenty of private space to get away and do your own thing. The views out of every window are gorgeous - you see water on all sides! The house has everything you need, plus Mike is very helpful for any questions you may have. Thank you for a wonderful time!
Fantastic family/friends getaway
5 *****
Stayed May 2014
We rented the house to get ready for a wedding just after Memorial Day weekend. From the inquiry to the rental and afterwards, the owner (Jill) was professional, accommodating, and prompt. The house manager (Mike) was always available to handle ANYTHING relating to the house and other services as required. I cannot stress enough how important that was to us as this was our very first home rental for a large group!
The house itself is frankly the best on the block! Each room has an ocean view. All amenities were provided as listed and both went beyond the call of duty to assist our group. The layout of the house is perfect to monitor young children and keep them entertained (the house has gaming equipment as well!)The kitchen was also fully equipped. The pool (heated) and hot tub were easy to use.
I strongly recommend this house and any property owned by Jill.
Great Spot
5 *****
Stayed May 2014
Brent E.
We rented this great beach house for some family members who were attending a family wedding in the area. The place was fantastic, and my guests couldn't have been more comfortable. Great layout with two stunning master bedrooms on the main (middle) level, two great bedrooms with pool & beach view plus two other smaller (with bathrooms) on the lower level. All rooms were well equipped and nicely appointed. The Loft had two small bedrooms, and a nice common area – perfect place for the younger crowd. Only issue was the loft only a half bath, so we needed to coordinate showers in the lower level bedrooms….but that's getting picky. The pool and decks had great views, and everything was well maintained.
As with every VRBO rental we have done, there are always small things that have gone missing, or things not working or turned on. Being early in the season, we had a couple of those things and the local support guy was very quick to fix or replace – you can't ask for more. He also followed up by phone to make sure we were happy. Lastly, Jill was honest in her discussions and dealings with me. Deposit returned quickly, and no surprises like I have had at other rentals. Do business with people you trust. Rent this place and you won't be disappointed.
Freakin Awesome !!!
5 *****
Stayed Jan 2014
This place was amazing. We went in the winter so it was a bit cold but that was expected. The advantage was we had the whole Dune Rd to our-self. The house was clean and exactly whats in the pictures and the amenities were great. The landlady and house keeper were great to deal with and I would recommend anyone looking for a Hampton getaway to call Jill and get this place.
Amazing House! HIGHLY RECOMMEND
5 *****
Stayed Oct 2013
We got married in Westhampton on October 12 and stayed at the house with family the week before the wedding. What an amazing stay!
Located right on the beach with amazing views, the house is big enough to easily accommodate 15+. Every bedroom has a private bath (and the the two master bedrooms have HUGE bathrooms). The house is in impeccable condition. House manager Mike was a pleasure and was always a phone call away with any question. He remained in constant touch to make sure we had everything we needed.
I can't recommend this house more highly. It was AWESOME!
Wedding Weekend
5 *****
Stayed Sep 2013
Jessica S.
New York City
We rented this house during September 2013 for my family to stay in as my sister was getting married at West Hampton Bath & Tennis Club. The house was spectacular. We took all of the pictures on the beach at the house and the views are absolutely stunning. The house was very clean and everything is new and very nicely decorated. Additionally, it has a ton of room and a great kitchen for entertaining. The owners were great to work with also. I would highly recommend renting this location.
Excellent offering
5/5
Stayed Aug 2013
We rented the home with three other families and each had a great experience. House description is accurate, location is unbelievable and owner/manager was available for any questions/concerns.
Great Beach House !!!
5/5
Stayed Jul 2013
I recently rented this house for my family reunion - it was just as spectacular as shown on the website. The bedrooms, kitchen, pool and beach access all got rave reviews from my family members who came from all areas of the US. We took a wine tour and had a catered clam bake - all recommended activities. I would definitely rent this property again.
Wedding Weekend
5/5
Stayed Jun 2013
Larry P.
We rented this house to be our family's home for the days before our daughter's wedding so our family could be together. The house is beautiful, spotlessly clean and had everything needed to make the weekend so special. We came out to see the house several months before the rental and there were no surprises. The house was exactly as the photos showed and the owner was extremely nice and helpful. The house worked perfectly for 3 generations and there was privacy for all. There were very comfortable beds, beautiful linens, a huge amount of kitchenware, lovely furnishings, outrageous bathrooms and of course the beautiful beach.....everything one could want for a luxurious getaway. We would definitely rent this home again.
Perfect weekend getaway
5/5
Stayed May 2013
I recently rented this house for the weekend, and I was quickly reminded why I came back for a second visit. The house is amazing, super spacious inside and outside. Situated right on the beach, and just a few minutes off the highway, it couldn't be more perfect. And, to add to it, the owner Jill is easy to work with and great at replying to emails in a timely manner. Can't wait to book our weekend next year.
Awesome location and great house!
5/5
Stayed May 2013
I rented this house for my birthday and a bunch of friends drove up from NYC. It's a fantastic house - the location cannot be beat, the house is huge and has lots of room for entertaining and hanging out with friends, and the oceanfront view is spectacular. The owner is great to work with and everything was exactly as advertised. I would highly recommend this house and look forward to renting it myself again next year!
50th Birthday Weekend!
5/5
Stayed Apr 2013
We rented the house for a long weekend for my wife's 50th birthday. The house and the location are equally spectacular! We were 8 eight couples, each had their own bedroom. The living room and deck areas were a perfect size to party or relax, with views of both the bay and ocean. We have stayed in homes and condo's all over the USA and the Caribbean, this was by far the best house we ever rented! It has all the modern comforts, yet you feel like you are at home. The owners go out of their way to make sure the stay is perfect. We look forward to our next stay and would highly recommend the house to everyone!
Excellent
5/5
Stayed Jan 2013
This is the second time I have stayed here, house is fully equipped and the views are spectacular.
The Best Time!
5/5
Stayed Dec 2012
We spent an amazing 2 days in this house reuniting with friends. Not only is this beautiful home so well appointed from kitchen to bedrooms, it has a great open and bright floor plan and amazing views, with all the amenities to make our stay incredibly comfortable. Pictures cannot capture the beauty and warmth of this home.The owner and manager were courteous and accommodating. In a group of people with diverse personalities and opinions, all were in agreement that this was the most wonderful place. I only hope we are fortunate enough to revisit this home.....soon!
Looks nice in pictures, but its better in person
5/5
Stayed Nov 2012
Patty B.
New York
We are life long Hamptons renters and this is by far the best place we have ever rented. My family rented this house 3 years ago and it was great. When we decided to rent again for a family reunion this year, we booked it but were a bit nervous. Would it be as nice as we remembered? Thankfully it was better than we remembered! The owner has done a great job investing in its amenities and keeping it in great shape.
Business Trip
5/5
Stayed Nov 2012
I took a group of managers to show many of them New York for the first time. We opted to stay in the Hamptons so that they could experience that side of New York as well. The trip was wonderful and the home was exquisite. It was on a beautiful oceanfront location, it had two master bedrooms which was perfect for our group, the space was more than acommodating, and the home itself was luxurious. The home had everything we needed to have our cook out, enjoy the ocean, have our meetings, and play some games. Everything was perfect from the time I reserved the property until we headed back to the airport. The owner was very friendly from my very first call to when I returned home, when she followed up to make sure everything was okay. I would definitely recommend this property and would love to visit again!
Spectacular Place
5/5
Stayed Sep 2012
I rented this home for a long weekend for my husband's birthday/family reunion. Everything about the home is beautiful and the owner was responsive and easy to work with. The house is absolutely spectacular. It is immaculately clean, luxurious and beautifully decorated. The setting is unbelievable with ocean-front views and a lovely pool/hot tub on the lower deck. Aside from the beaches, Westhampton Beach has easy access to golf (we used Rock Hill), a cute town for shopping, local vineyards, bike-riding. We had an amazing weekend and hope to rent this home again in the future.
Great Family Vacation
5/5
Stayed Aug 2012
This amazing beachfront property was absolutely perfect for our extended family!! The house was in great condition with tons of amenities. We were five adults and seven kids with plenty of room to spare. Seven perfect weather days of beach and sun. Other than a couple of dinners out, we basically never left the beach, pool, and house. Westhampton is very relaxed and all about the beach and sun. If I were to build a beach house, I would model it similarly to this house. Couldn't ask for a better vacation. Can't wait to go back!!!
Best Westhampton Beach oceanside rental !!!
5/5
Stayed Aug 2012
Lisa G.
Scarsdale, NY
My family and I spent one of our best weeks as a family at this amazing house on the beach. The house was spacious, clean and perfect for our last vacation of the summer. It was everything that we had hoped for and more. We watched the most beautiful sunrises on the beach in the morning and incredible sunsets every night. The pool and hot tub were great additions to what was already the perfect beach house. We would definitely stay here again...and again...and again. Thanks for a perfect ending to our summer! We loved it!!
Pat and Jojos wedding weekend!
5/5
Stayed Jun 2012
I would give this property, the owner Jill, and the property manager Danielle 10 stars if I could! They were both delightful, accommodating, great to deal with!! We had our wedding weekend there on Sat. June 2, about 100 people under a tent on the beautiful beach! Amazing! The house is absolutely stunning! Pristine! Beautifully and tastefully decorated, down to the last detail, stocked with all of the amenities one needs! The bedrooms, bathrooms, kitchen, living and dining areas, pool, decks, jacuzzi, all immaculate, plenty of room to entertain, relax and enjoy! If you are even considering renting a home in westhampton, this is the one! Do not hesitate! You will not be disappointed! My husband and I will never ever forget the beautiful weekend we spent at this home with our family and friends! You will truly feel as if you are in another world at this home, everything about it, located right on Dune Road, the beach, the bay views right out the front windows, the sunsets, all are what being in the Hamptons is truly about! One of the best decisions my husband and I ever made for our memorable celebration, and our family and friends have not stopped raving about the house and beautiful beach setting and won't for a long time I am sure! Thanks again!
Great Memorial Day weekend
5/5
Stayed May 2012
Anne V.
Great house, very spacious, good location, on the beach, clean and kept in good condition.
The owner is very accommodating and friendly. Nice heated pool for kids. A great house to rent for families.
Wedding week
5/5
Stayed May 2012
We rented this house for a group of 14 people. The house was absolutely perfect -- the pictures don't do it justice! We're a pretty difficult group to please and everyone couldn't stop raving about the house. E master bathrooms are amazing -- I think everyone showered in it at least once! There's plenty of space -- even though we were a large group, the house never felt cramped. Everyone had their own space, but we could also all hang out together In one area!
Can't say enough great things about this house! We can't wait to return!
Wonderful Home, Spectacular Water Views
5/5
Stayed Apr 2012
Doug M.
Long Island, NY
We rented this for my wife's surprise 50th birthday party. I can't say enough good things about the house, the location, the amenities - really everything about the house was extraordinary. The beach is simply one of the best in the world. Period. The views from the house are worth the rental price alone.
Working with Jill the owner was hassle free. I rented just from the descriptions and photos on the listing site and the house was even better than it looks! Everything was as you would expect a premium home to be and then some. The master suites are over the top. I stayed in one of the two masters on the second floor and it was a better room than we had at the Ritz Carlton we stayed at in February! Both rooms are identical except for the color schemes and bathroom tile colors. The walk-in showers were as big as some hotel bath rooms I've been in! The house would sleep 15 or 16 adults comfortably although the upper floor rooms are more suited for teens or children. The kitchen had two dishwashers, a refrigerator with ice maker, a great wine cellar, a six burner Viking stove top/large oven plus all of the plates, glasses pots and pans you would ever need. The owner just installed a new SONOS sound system that plays music in every bedroom and every deck. I was traveling with well seasoned travelers and business people and we were all blown away with this feature.
The four main floor bedrooms were good sizes and all had their own bathroom. There were different bed configurations - one had twin beds, one full and two with queens I believe.
The third floor bedrooms were pretty small for adults but my college aged kids did not seem to mind. One has a trundle bed and the other was a full size. The upstairs was a kid's paradise with a large space to hang out and throw some sleeping bags down. The two balconies afforded awesome views of the ocean and the bay.
As with every house I've ever rented you are going to find small things that are not "perfect" but if you're the type to make a big deal over little things then renting a vacation house might not be for you in the first place! Anything "wrong" with this house did not even rise to the level of mentioning it to the owner. And based on my dealings with Jill, I'm sure that anything you did find she would work hard to correct for you.
What more can I say! The place exceeded my expectations in every way and we would definitely stay here again and recommend it to all of our friends!
this property Rocks ! fabulous, romantic, packed with amenities.... 5 Star
5/5
Stayed Feb 2012
our reunion party weekend was a smash hit at this beautiful beach house. even in off season, its charms beckon at every turn. our guests all want to book stays at the house as soon as they can. we enjoyed the hamptons in style at this jewel of a house.
GORGEOUS HAMPTONS BEACH RENTAL
5/5
Stayed Jan 2012
richard m.
the listing doesnt give this spectacular home its full due. from the moment of arrival to our departure we were blown away by the beauty and comfort of the home, its amenities, its serenity, and its gorgeous setting right on the beach. there are wonderful beach and bay views from every window, every room. the layout was awesome: many beach homes' in the hamptons have living rooms on the first floor, and you cant see the beach or the ocean ! but this wonderful home's living room is perched high on the second floor, with a panoramic beach/ocean view. the jacuzzi is great, with a stunning ocean view. the touchpad audio system is a high tech luxury and makes entertaining easy. there are ample beach chairs, towels, luxurious and clean bedding. nearly all the kitchen appliances are from the viking professional line. the joys of this home go on and on. the owner and the house manager were responsive and helpful every step of the way and a pleasure to work with ! we plan on returning as soon as we can !
SIMPLY THE BEST
5/5
Stayed Jan 2012
out of this world luxury, laid back hamptons elegance, and stunning oceanfront living !
dealing with the jill, the owner, and danielle, the property manager - a pure pleasure and professional in every respect...
the house is fully stocked in every way; kitchen, bedding, linens, beach chairs, bathrooms !
huge driveways, great audio system, great security / alarm system, neighbors house has bright flood lights at night....
i've travelled the world and stayed at the best, and this IS the VERY BEST !
STUNNING HAMPTONS BEACHFRONT GETAWAY - THE BEST OF THE BEST !
5/5
Stayed Jan 2012
i had a fantastic time at this awesome hamptons oceanfront home. we entertained in top luxury and the home easily slept 12 guests. i have rented and stayed at the best, and this property is the creme de la creme ! beach access was private and at your fingertips; the audiovisual system was high tech and a huge plus for entertaining inside and out; the master bathrooms were ritz carlton level; the views of the ocean and bay were stunning and everywhere one looked. finally, the owner and property manager were delightful and acommodating. a 10 star recommendation from a seasoned traveler !
Winter Stay
5/5
Stayed Jan 2012
This house is great, we stayed for a weekend in January and had a great time, the house is very clean and fully stocked with all the necessary things.
40th Birthday
5/5
Stayed Jan 2012
I rented this home for my wife's birthday and wasn't disappointed. The amenities of this house are superb. You will have water views from every room. The master bathrooms wouldn't be nicer if you stayed at a 5 star resort. My wife and our guests were all blown away on how beautiful this home is. Working with Jill and Danielle was an absolute pleasure. Jill was very accommodating. This was truly a ROCK STAR house and I look forward to returning again one day!!
Book it NOW!
5/5
Stayed Sep 2011
Frank F.
Long Island
If you're a "skeptic" person, then you're just like me...but take my word for it - IT'S BEAUTIFUL!
Everything from interactions with the homeowner to the temperature of the pool was absolutely AMAZING! Each of my guests had their own bedroom AND bathroom! Unbelievable!
A Great Hamptons Experience
5/5
Stayed May 2011
Debbie J.
This house was all it was supposed to be and more! We had four families with kids (Aussies currently residing in PA) and there was plenty of space for all with lovely furniture, great beds and amazing bathrooms. The beach was basically ours to enjoy without others and being right there made life very relaxing for adults and enjoyable for kids. Cooking was also easy with plenty of everything that was needed and the two dishwashers an added bonus. Jill was very easy to deal with and always very responsive to emails. Overall this was a great Hamptons experience for us and one we would recommend highly to others.
BEYOND SPECTACULAR...
5/5
Stayed May 2011
AMAZING, INCREDIBLE, AWESOME are just a few adjectives that come to mind to describe this house! We rented it a week ago and not only stayed in it but it was the venue for our wedding!! The views from the large decks could not have made for a more romantic setting...the wedding guests are still talking about it!! My husband's family and friends came from Europe and all 14 of us that stayed at the house and all felt like we were staying at a luxurious hotel!! Each bedroom was incredibly comfortable, especially the Master Suites with the spa showers...truly amazing! Every room in the house had either a view of the ocean, bay or both! The pictures do not do this house justice...it is much more spectacular in person. None of us wanted to leave!! Jill, the owner and Danielle the house manager were incredibly helpful and so nice. They were both amazing through the whole rental process!! We would LOVE to rent this house again but unfortunately that might be difficult now that almost all of the wedding guests were expressing interest in doing the same! We better hurry and book for next year soon!!
Amazing escape from the city!
5/5
Stayed Mar 2011
dani l.
The photos of this house do not do it justice! As someone who has spent a lot of time in the Hamptons over the years, this was by far the most beautiful home I have ever seen. Almost all bedrooms have gorgeous, unobstructed views of the ocean or bay. The main room is incredibly spacious with an excellent sound system for listening to music or watching movies. In the winter, the fireplace and hot tub make this an amazing getaway! The owner Jill and house manager Danielle are incredibly helpful and made the entire rental process easy! I (and all who came with me) would highly recommend this home to anyone!
Speechless
5/5
Stayed Dec 2010
The house was absolutely fabulous. The pictures do not even do it justice. The whole time we were there we were planning our next trip there. It was such a pleasure dealing with the owner Jill and the house manager Danielle. They were both amazing!! I recommend this place to everyone as a perfect getaway!
Incredible Everything
5/5
Stayed Sep 2010
If you're looking for a magnificent place to spend a weekend, week, month, or any amount of time really, this is it. I stayed the week after Labor Day and the place is absolutely incredible. The view is breathtaking - every window has a water view. There is ample room for every and all activities indoors and out - I went with approximately 18 people for a reunion and it wasn't a problem finding sleeping room. We used every amenity in the house. The audio system is unparalleled and you can listen to music anywhere. There are three incredible decks with ocean views and one with a view of the bay. All in all, this house is a wonderful place for a family reunion, friendly weekend retreat, or an entire season stay. Lastly, the Muellers (owners) couldn't be more accommodating. In addition to allowing us to extend our stay by a night, they allowed us to check in early and check out late. They provide you with contact information for themselves and a local person to ensure that everything is in order and working. Two days after our stay Mrs. Mueller even called to confirm that we had a great time. This is absolutely the best place to stay, albeit not the most affordable, but if you have the funds or big group to split the tab, you couldn't ask for anything more. Thanks for the wonderful weekend.
Simply Amazing
5/5
Stayed May 2010
Our experience in this house was nothing short of amazing. We have rented for the past 14 summers on the east end and nothing had compared to this home. HUGE house, and amazing views. The house was spotless, and tastefully decorated. The pictures don't begin to give the full effect of this property. The owners were very attentive to our needs. I would highly recommend this property.